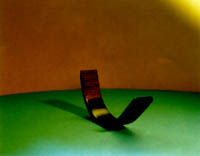 HARD-COAT
Hot spray plasma coatings
Hard-Coat high-tech coatings have been developed in response to the demands of industry for surface protection, specialized technical characteristics, longer service life and appropriate use of generally available raw materials.
Hard-Coat high-tech coatings also have a high cost-benefit ratio.
These high-quality coatings serve to improve standard substrates, extending their useful life and retaining value. Hort Hard-Coat high-tech coatings can also be used for the reprocessing of wearing parts. Thanks to an enormous variety of combinations of materials, it is possible to solve many application problems and achieve extraordinary results.
w Special features
Excellent adhesion to substrate
Excellent anti-wear characteristics
Good anti-corrosion characteristics
High degree of hardness, depending on materials applied.
w Materials used
Metals and steels
Non-ferrous alloys
Carbide
Ceramics
Cermets
w Uses
Crankshafts, guides, pump components, rollers, bearing seats, turbines, etc.
These illustrations represent only a sample of the full range of possible uses of Hard Coat-coatings.
[pieddepage.htm]